Our Wish List
Canned cat food - Friskies, Whiskas, Nutro, or other good-quality foods.
Dry food for adult cats: Nutro dry food (any type), or other good-quality dry food (IAMS, Royal Canin, etc.)
Dry food for kittens: Nutro dry kitten food (any type), or other good-quality dry food (IAMS, Royal Canin, etc.)
Clean old towels & washcloths
Litter boxes
Litter
Stainless food bowls (no plastic please)
Used or new bathroom type rugs, with rubber backing
Small dustpans and brushes to clean cages
Advantage or Revolution flea products - Adult or kitten sizes
Cat carriers
Washable beds
Fleece type material (easy to wash/dry) to cut up for bed blankets
Q-tips
Paper towels
Petsmart or Petco gift cards (for food, supplies, and grooming)
Costco gift cards
Gift cards for gas stations
Kuranda Cat Beds (see Purfectly Comfortable pictures below! 2 for $64)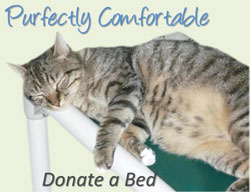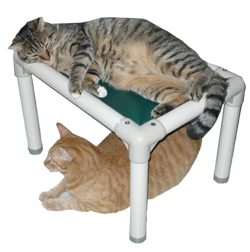 We are at the Woodinville Petsmart every Saturday, and can accept material donations at that time. Other days we can accept donations at our operations center on Whidbey Island.
Thank you for considering a donation to Oasis for Animals!
If you would like to donate online, then please donate here through PayPal.